Gathered in the Élysées Biarritz cinema at the legendary Champs-Elysées in Paris, France, more than 200 invitees came to discover the winners of the 2019 edition of the "Packaging Oscars". Supported by a Group of French process and packaging equipment manufacturers (Geppia), MGI Digital Technology, Posson and Tapi, and with the participation of the All4pack fair, this year's ceremony awarded nominees in five categories: Consumption, Transformation, Production, Environment and Promising beginnings.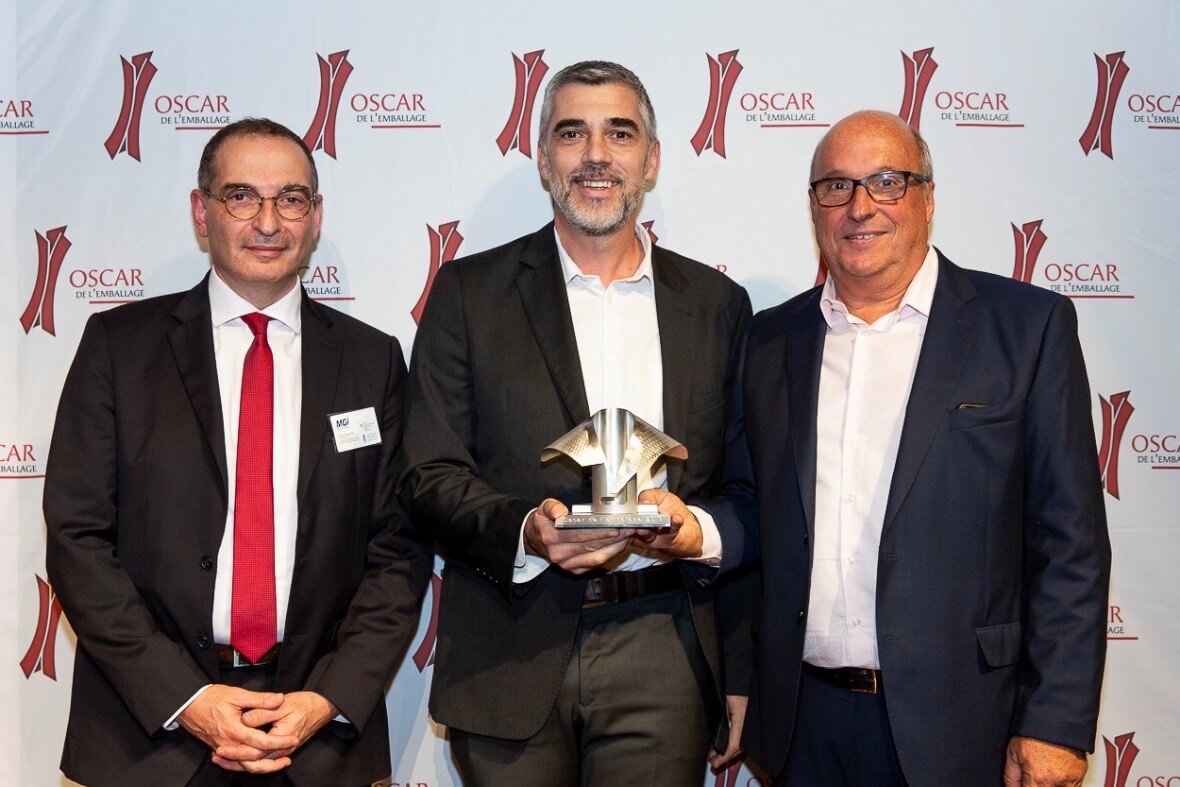 The picture presents (from left to right): Mr. Nicolas Venance, Marketing Director, MGI Digital Technology, Mr. Olivier Laigre, Head of Sales South West Europe, PACCOR and Mr. Yves Caunegre, Group Director Innovation, PACCOR.
The photo was taken by © Alexis Goudeau
In the first category "Consumption", in terms of functionality, PACCOR has been announced the winner with their DeliTwist – a thermoformed screw top pot made of rPET. These innovative pots offer a cost efficient, convenient and sustainable solution for all products that require being packed in pots with leak resistant closure. The ingenious DeliTwist features a patented twist lid closure which makes them the ideal companion for on-the-go consumption. Its smooth opening and closing avoids spilling its content, and its tightness allows it to keep food for later without fearing that any substance could drip into one's bag. The DeliTwist can be used for a wide variety of food and non-food products, and is ideal for deli products, prepared salads and fruit, accompaniments, dressings, confectionery, etc.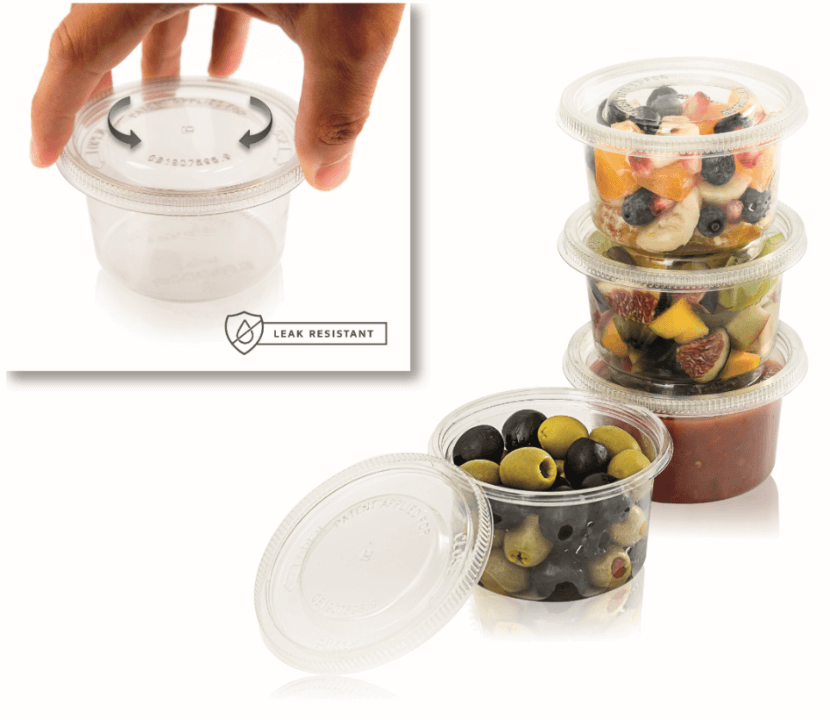 The picture presents DeliTwist pots
Designed with customer functionality in mind, they have also integrated environment consciousness as they can be reused to store food at home, carry lunch or buy products (even liquids) in bulk. The DeliTwist is thermoformed from rPET containing up to 100% of post-consumer waste recovered from general collection schemes. Thanks to PACCOR's post-consumer PET decontamination technology and the use of a mono-material, both for the lid and container, which is fully recycled to produce new pots, the manufacturer further backs sustainability.
DeliTwist pots comply with PACCOR's vision for a new generation of packaging solutions: safe – with a tamper and tight closure, easy to handle – with smooth opening that avoids spilling food, reclosable – to avoid food waste, reusable – to extend the lifecycle of the pot, recyclable and made of recycled PET to save natural resources.